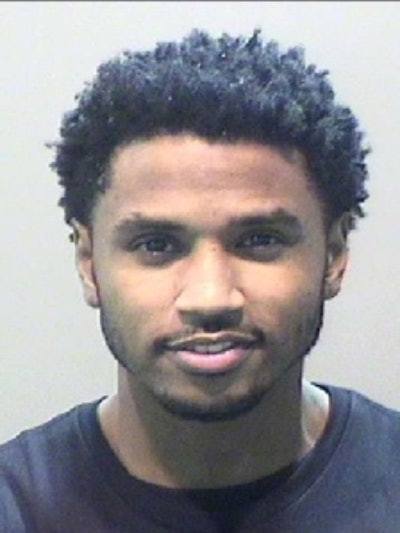 A Detroit concert on Wednesday night turned into a big problem for singer-songwriter Trey Songz, who was arrested after an alleged violent outburst — which owed to his microphone being cut — ended with a Detroit police sergeant's concussion, police said.
Wayne County Prosecutor Kym Worthy announced charges Thursday against Tremaine Neverson, 32: one count of assaulting a police officer causing injury, and one count of aggravated assault. He was arraigned before Magistrate Dawn White and given a bond of $25,000/10%, court records show, reports the Detroit News.
It was about 11:30 p.m. when Songz, who took part in the fourth annual Big Show at Joe Louis Arena alongside performers such as Chris Brown and Lil Yachty, was told he'd have to leave the stage because his time was up.
At that point, said Officer Dan Donakowski, a Detroit Police Department spokesman, Songz became "upset and belligerent," throwing microphones and speakers.
Officers from the Gang Intelligence Unit who were detailed to the show came on stage, trying to calm the situation, police said. Songz allegedly kept throwing objects, including a microphone stand that struck a cameraman in the head.
When a Detroit Police Department sergeant approached Songz to arrest him, the artist allegedly punched him, causing a concussion, according to the Wayne County Prosecutor's Office. Medics transported the sergeant to an area hospital, where he was treated and since has been released, police said.
Songz was arrested and held at the Detroit Detention Center, where he will remain at least until his arraignment.