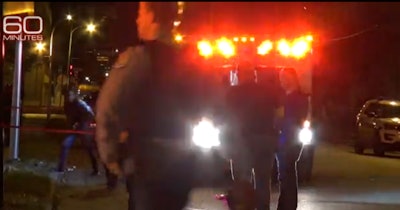 Chicago ends 2016 with more than 700 murders and over 4,000 people shot – the worst bloodshed the city has seen in 18 years. Data obtained by 60 Minutes shows that while gun violence spiked, police activity dropped in 22 of Chicago's police districts.
The data, requested through the Freedom of Information Act, shows a decline in the type of police work officers say is critical to curbing crime: stops and arrests. In August of 2015, Chicago cops stopped and questioned 49,257 people. But, a year later, stops dropped 80 percent and arrests fell by a third.
"We know there's almost never one simple explanation for any set of data points," said 60 Minutes producer Andrew Bast. "So we were very cautious to not draw grand conclusions, but at the same time we wanted to find out what relationship this data had to the spike in violence."
Bill Whitaker's report, "Crisis in Chicago," will air on Sunday, Jan. 1 at 7:30 p.m. ET and 7 p.m. PT on CBS.