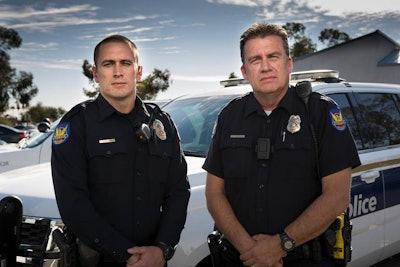 Officer Jess Wilhite became a Phoenix police officer in 1987, according to a Facebook post from the department. Now, he is passing that legacy down to his son, Dustin Wilhite, who recently graduated from the academy, reports KPNX-TV.
The department posted a photo of the father-son duo in uniform on Facebook Tuesday saying, "Father and son. The most junior member of the department and one of the most senior."
In the post, the department wrote that Officer Jess Wilhite was "honored that his son is following in his footsteps" and he even "stayed on the Department longer than anticipated just to be here when his son joined the force officially."
The post went on to say that Jess is overcome with many different emotions when he sees his son in uniform. "It reminds him of what his wife must have felt every day," the post reads. "The fear, pride and joy to know that he will be out there making a difference is so profound that he can't keep from feeling that he has left an incredible legacy for the department and the community to benefit from."