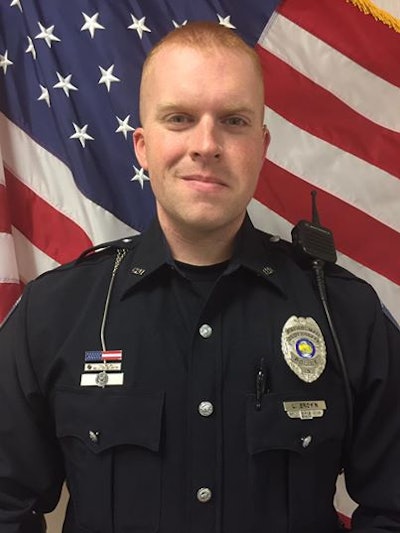 A wounded officer with the Cloverdale (IN) Police Department was released from the hospital Saturday night following a shooting in Putnam County, thanks to his ballistic vest, reports the Indy Channel.
According to Indiana State Police, officers went to a house in the 4400 block of E. County Road 375 S. around 4 p.m. to follow up on a theft from the Tractor Supply store in Greencastle.
A man confronted them at the door, then fired a shotgun, hitting the Cloverdale officer's vest in the chest. The officer returned fire, hitting the suspect in the torso.
State Police identified the wounded Cloverdale officer as Luke Brown, 27. Brown is a two-year veteran of the force. He was treated for his wounds and released from the hospital.
While wounded, Officer Brown provided medical treatment to the suspect until the paramedics arrived. The suspect, 48-year-old Jeffrey Hunter, remains hospitalized in Indianapolis.
A spokesman for ISP says a review of potential charges against Hunter will come later this week.