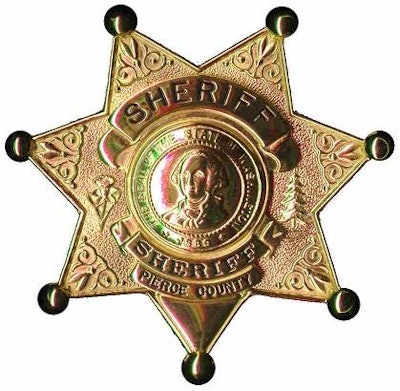 Pierce County (WA) Sheriff's deputies are searching for the person responsible for shooting five bullets into a sheriff's department building in Bonney Lake.
According to the department, the detachment was hit with bullets at 10:21 p.m. on Saturday.
Two deputies were inside the building when the shots were fired, but nobody was hurt.
Investigators believe the suspect or suspects parked a car, walked into the parking lot and then fired directly at the building within about 100 feet, Q13 Fox reports.