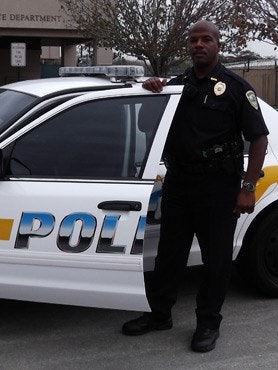 A Patterson, LA, police officer was stabbed multiple times by a shoplifting suspect, police say.
According to a spokesperson with the Patterson Police Department, Corporal Kevin Stewart reported to call about a shoplifter at a business on Catherine Street around 5:30 p.m. Thursday.
Police say when Cpl. Stewart attempted to arrest the alleged shoplifter, the suspect wrestled Cpl. Stewart's pepper spray from his grip and began to stab Stewart with a steak knife to the face.
The suspect was then reportedly used the pepper spray against Cpl. Stewart. After pinning the suspect down, Cpl. Stewart was able to apprehend him.
The suspect was arrested and transferred to a local hospital for treatment of his injuries. He will be later released to the Patterson Police Department and then transferred to the Parish Jail, KATC reports.