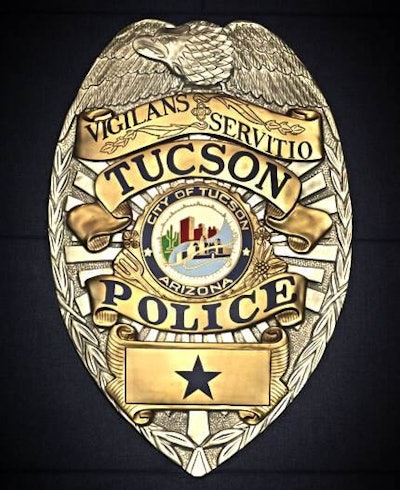 Two Tucson, AZ, police officers attempting to arrest a man on an aggravated assault warrant were shot when they exchanged gunfire with the suspect, who was killed.
One officer was shot in the shoulder area, but the bullet went through his chest, leaving him in critical but stable condition, according to spokesman Sgt. Pete Dugan. The officer is out of surgery and in the intensive care unit. The other officer was shot in the leg and is doing well. He was expected to leave the hospital Thursday, reports KOLD.
"This highlights the fact that we are dealing with very dangerous individuals who are willing to use firearms on police officers," said Police Chief Chris Magnus.
Police have not yet released the name of the suspect or the names of the officers involved, although Chief Magnus said that both officers had been with the department for fewer than 10 years.