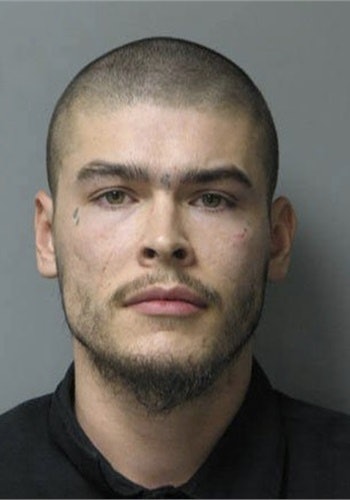 An escaped inmate convicted of the attempted murder of a Delaware police officer was captured on Wednesday, ending a five-day manhunt that involved the U.S. Marshals Service and at least six other law enforcement teams, police said.
Police found David Watson, 28, hiding in a small drainage pipe in a wooded area of Jessup, Maryland, near the hospital he was being transported to when he escaped from custody last Friday, according to the Howard County Police Department.
"Although the pipe had been confirmed empty earlier in the day, officers with night vision equipment rechecked the area after dark," the department said late Wednesday. "They found Watson laying inside, attempting to hide."
Watson surrendered and was taken into custody at around 10 p.m., police told ABC News.
Watson escaped last week while being transported in a van from the Wicomico County Corrections Center to the Clifton T. Perkins Hospital Center in Jessup to undergo a regular six-month psychiatric evaluation, the Howard County Police Department said.
Watson was sentenced to more than 100 years in Delaware for attempted murder. He reportedly shot at a Delaware police officer's house in 2012. He is also facing charges in Wicomico County, Maryland, for multiple counts of attempted murder.