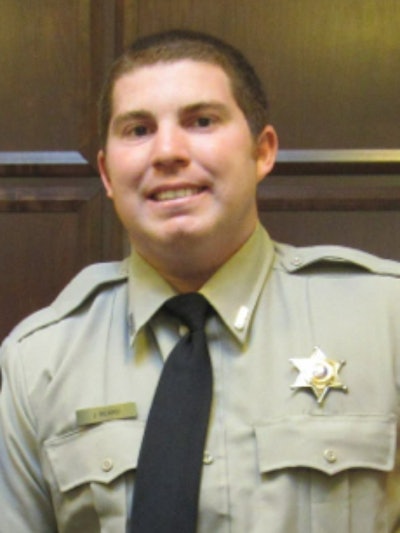 A Ouachita Parish (LA) Sheriff's deputy was killed Sunday morning in a one-vehicle wreck while on duty.
Deputy Justin L. Beard, 26, was killed Sunday morning while responding to a burglar alarm during a severe thunderstorm, the News Star reports.
The preliminary investigation revealed Beard was traveling west on Highway 34 in his assigned 2014 Chevrolet Tahoe when he lost control of the vehicle, exited the left side of the roadway, struck a dirt embankment and began to overturn. The surface of the roadway was wet due to the rain at the time of the crash.
The vehicle was severely damaged and Beard sustained fatal injuries as a result. He was not wearing a seatbelt at the time of the crash, KTAL TV reports.