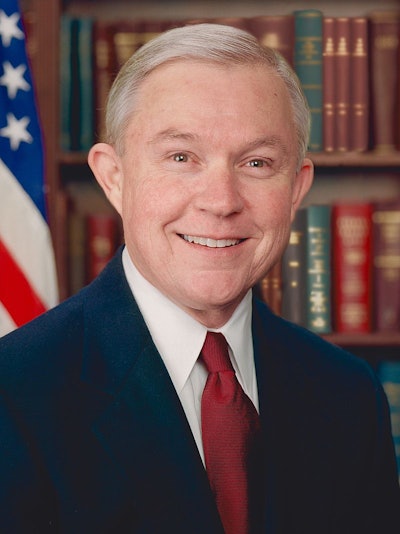 Attorney General Jeff Sessions declared "a new era" in immigration enforcement on Tuesday, saying his prosecutors will try to bring stiffer criminal charges against repeat illegal immigrants and smugglers as part of President Trump's crackdown, reports the Washington Times.
Mr. Sessions said his enforcement priorities will end the "catch and release" practices of the Obama administration and give the Justice Department a more active role in stemming illegal immigration.
Prosecutors should prioritize cases against smugglers and should bring felony charges against illegal immigrants who have been removed before and have sneaked back into the U.S. or have other criminal convictions on their records, according to the guidance issued by the attorney general.
"For those that continue to seek improper and illegal entry into this country, be forewarned: This is a new era. This is the Trump era," Mr. Sessions said during a visit to the U.S.-Mexico border in Nogales, Arizona. "The lawlessness, the abdication of the duty to enforce our laws, and the catch and release policies of the past are over."
As part of a broader plan to reduce backlogs in immigration courts and to speed up the deportation process, the Justice Department will hire 125 more immigration judges over the next two years, the attorney general said.