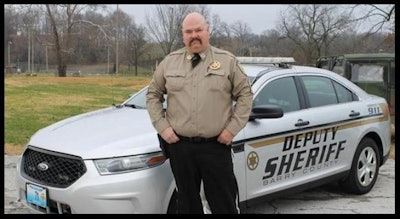 A Barry County (MO) sheriff's deputy died Friday after his patrol car crashed into a school bus on Missouri 37, a half-mile south of Washburn at County Road 1060.
Deputy Carl Cosper, 56, of Pineville, died Friday morning at the hospital in Cassville about an hour after the crash. The sheriff said the deputy was heading to a domestic disturbance call near Seligman.
A witness said the southbound deputy passed him on the highway at high speed before the crash, in which the patrol car ran into the passenger side of the bus. A Highway Patrol spokesman says, however, that troopers' preliminary investigation does not show the crash occurred at high speed.
The driver was the only person on the Washburn School bus, and he was not hurt. The Highway Patrol's online report says the eastbound bus, driven by William Reeves, 60, of Seligman, was trying to make a left turn and "failed to yield."
After the crash, investigators say, Cosper's car went off the east side of the highway, overturned, and ejected him. The Highway Patrol's report says Cosper was not wearing a seat belt, KY3 reports.