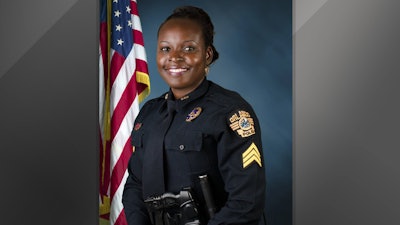 Florida lawmakers, the community, and law enforcement are weighing in on a decision announced Thursday by Orange-Osceola County State Attorney Aramis Ayala that her office would not seek the death penalty against accused cop killer Markeith Loyd or in any other cases that were once considered for the death penalty, reports WFTV.
Loyd is accused of killing his pregnant ex-girlfriend Sade Dixon in December and Orlando Lt. Debra Clayton in January.
Many lawmakers and members of law enforcement have disagreed with Ayala's decision.
Florida Gov. Rick Scott released a statement Thursday that called for Ayala to recuse herself:
"I want to be very clear, Lt. Debra Clayton was executed while she was lying on the ground fighting for her life," Scott said.
"She was killed by an evil murderer who did not think twice about senselessly ending her life. I completely disagree with State Attorney Ayala's decision and comments and I am asking her to recuse herself immediately from this case.
"She has made it abundantly clear that she will not fight for justice for Lt. Debra Clayton and our law enforcement officers who put their lives on the line every day."
Related:
No Death Penalty Sought for FL Cop Killer Suspect, Orlando Chief 'Furious'