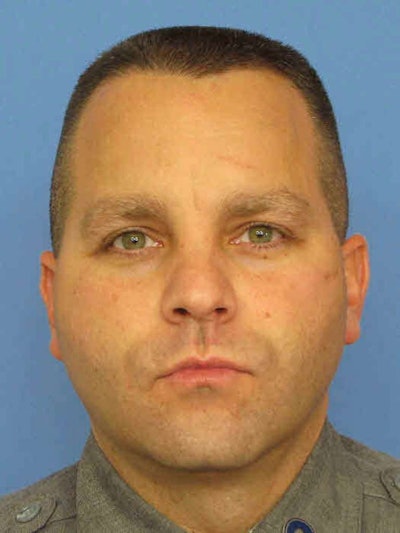 A state trooper who spent most of his nearly two-decade career patrolling the North Country in New York died Monday from a 9/11-related illness, the New York State Police announced.
Trooper Brian S. Falb was assigned to the World Trade Center site following the terrorist attack on Sept. 11, 2001, to help in search-and-recovery efforts, reports the Times Union.
State Police would not disclose the illness that killed Falb, citing medical privacy. According to a website dedicated to raising funds for his family, he was diagnosed with brain cancer last year. Mount Sinai Hospital in New York City certified Falb's illness as related to 9/11 through the World Trade Center Health Program, according to Beau Duffy, a State Police spokesman.
A 47-year-old husband and father of four, Falb was assigned to Troop B and worked in Clinton and Franklin counties. He joined the State Police in 1998.
His latest assignment was with the Traffic Incident Management Unit, which responds to major car crashes, leads traffic enforcement, inspects commercial vehicles, and investigates auto theft.