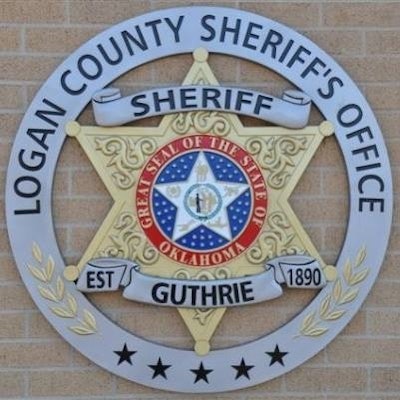 Family of slain Logan County, OK, sheriff's deputy David Wade announced their support in seeking the death penalty for the man accused of killing him Sunday, reports the Oklahoman.
David James Wade, 40, was shot in the face and body the morning of April 18 while serving an eviction notice in Mulhall, OK. He died from his wounds that day.
"I can speak for my entire family when I tell you the last couple of months have been tremendously difficult for us. We've been so incredibly shocked by the loss of David that most of us have been unable to publicly talk about it," brother Jerry Wade said Sunday morning at a news conference outside the sheriff's office.
"I do not believe that his memory will soon be forgotten. But not only does he leave behind a legacy of who he was, there's also the matter of his unnecessary death to be reconciled," he said.
Nathan Aaron LeForce, 45, was taken into custody after a few hours. He is charged in Logan County District Court with first-degree murder, first-degree robbery and larceny of a motor vehicle.
"Let there be no question that we fully support District Attorney Thomas's decision to pursue the death penalty. I have every faith that the justice system will deliver what my brother and those left behind missing him rightfully deserve. The scales will be weighed and evil will reap what it has sowed," Jerry Wade said.
LeForce's preliminary hearing is set for Aug. 7.