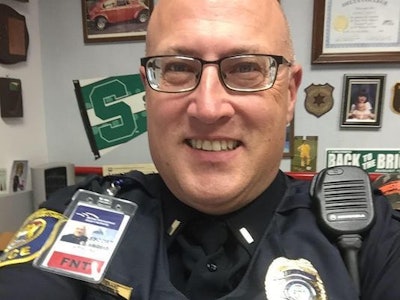 The police officer stabbed during an attack at Flint, MI's Bishop International Airport last week has been discharged from the hospital.
Lt. Jeff Neville, an airport officer was release Monday from Hurley Medical Center, according to a hospital spokeswoman.
Neville, 49, was said to be within a few millimeters away from being stabbed to death on Wednesday when Amor M. Ftouhi, a 49-year-old Tunisian national with dual citizenship in Canada, repeatedly struck him with a 12-inch knife, narrowly missing a main blood vessel to the brain.
Doctors say he is expected to fully recover from his wounds.
Ftouhi remains in federal custody on a charge of violence at an international airport, a 20-year felony. He is due to return to court in Flint on Wednesday for a detention hearing, Detroit News reports.