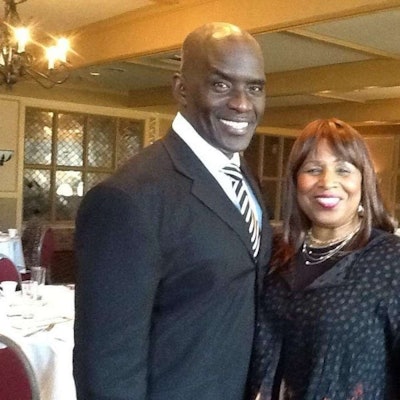 Joel Jones doesn't believe there are coincidences in life.
So when the 61-year-old East Bay pastor and his wife followed an erratic freeway driver who went on to viciously attack a California Highway Patrol officer near American Canyon over the weekend, he knew he was there for a reason.
Jumping in and subduing the suspect on the shoulder of Interstate 80, Jones said, was God's plan for him. Fortunately for him — and less so for the attacker — he was uniquely prepared for the task as a former college linebacker and retired San Francisco County Sheriff's deputy, SFGate.com reports.
"She could have been toast," Jones said of the CHP officer. "And she could have shot him, but the Lord mixed it up and said, 'No one is dying today.'"
The suspect reportedly punched the trooper and was stomping her and attempting to take her when Jones arrived and tackled him.