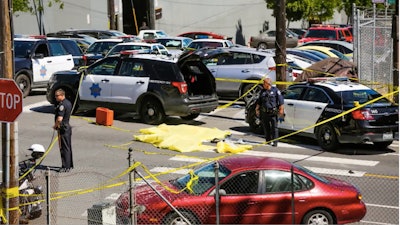 At least three people were killed and two injured when a man dressed in a UPS uniform let loose a barrage of gunfire Wednesday morning at the delivery company's building in the Potrero Hill area of San Francisco, officials said.
In addition to the three dead, the gunman shot himself in the head when confronted by police inside the building and later died, Assistant Police Chief Toney Chaplin told SFGate.com.
Two other people were wounded, Chaplin said. Their conditions were not immediately known.