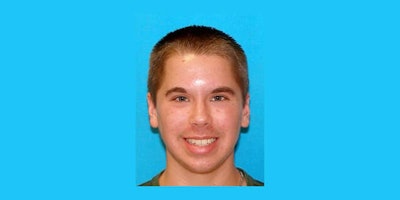 A Maine police officer who was critically injured in a boating accident en route to assist in a water rescue last month has died of his injuries, reports WMTW.
Fryeburg (ME) Police Department Officer Nathan M. Desjardins, 20, died at Central Maine Medical Center Tuesday.
Desjardins and Officer Dale Stout were thrown from their boat while responding to the search for a missing canoeist on the Saco River over Memorial Day weekend. Strout was treated and released from a hospital. Desjardins suffered "intensive head trauma," according to a family statement.
Desjardins had been a part-time officer for three months and was going into his senior year at the University of New England.
The body of the missing canoiest was found a few days after the accident.