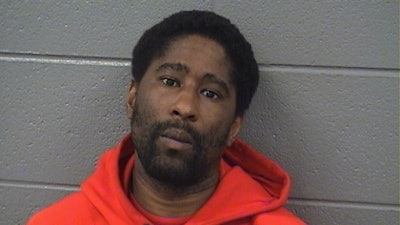 A 32-year-old man was ordered held without bail Tuesday on charges of attempted murder of a police officer and aggravated battery, and the police officer he reportedly shot in the hand will require multiple surgeries to repair "shattered bones," Cook County prosecutors said.
Dashonn Maggette, who was shot twice Saturday as he struggled with two police officers who had cornered him in the stairway of an apartment building, remains hospitalized and was not present at the hearing, reports the Chicago Sun-Times.
If found guilty of the charges, Maggette's two prior violent felony convictions would mean he faces a sentence of life in prison, Assistant State's Attorney Joe Carlson said.
Doctors at Advocate Christ Medical Center in Oak Lawn operated on the wounded officer's hand on Sunday, and said he will likely require additional surgeries, Carlson said.