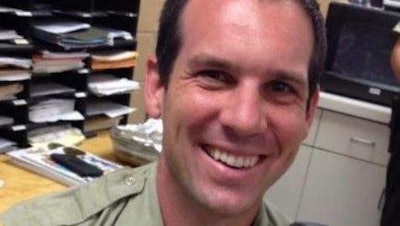 Mississippi Gov. Phil Bryant and others on Thursday saluted a sheriff's deputy who was among the eight people killed in a series of shootings Saturday and Sunday, reports the Associated Press.
Nearly a thousand police officers, family members and others gathered Thursday for the funeral and burial of Lincoln County Sheriff's Deputy William Durr.
Speaking at Easthaven Baptist Church, Bryant recounted his own career as a deputy decades ago and saluted the courage of "that man with a badge," telling Durr's 10-year-old son Nash that his father "is a hero." Bryant said Durr's sacrifice will be remembered.
"William Durr will pass that torch onto another," Bryant said. "There will be another man or woman in uniform, but they will take up William's torch. They will defend, they will pursue, they will light the way."
Investigators say Durr was shot and killed by Willie Cory Godbolt after being called to a dispute over Godbolt's children.