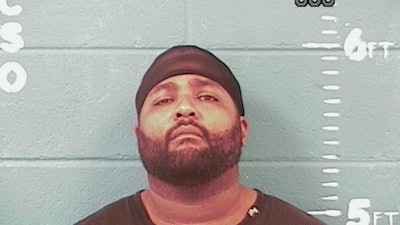 A Lincoln County (MS) Sheriff's deputy and seven others were killed overnight, according to authorities.
The deputy has been identified as William Durr, 36, the Daily Leader reports.
A suspect is in custody. Lincoln County Sheriff Steve Rushing said the suspect is 35-year-old Willie Cory Godbolt of Bogue Chitto. He was captured Sunday morning shortly before 7 a.m, Rushing said.
A 16-year-old male Godbolt had taken as a hostage is safe, the sheriff said.
Rushing said details are still sketchy but it appears the deputy responded to a call at Lee Drive of a resident wanting the suspect removed from the property. Rushing said the deputy and three others were killed there. Two more people were shot and killed at a residence on Coopertown Road, he said. A third crime scene was located near where Godbolt was captured, according to reports.
The Mississippi Bureau of Investigation says Godbolt, 35, is being charged with one count of capital murder, due to the death the deputy, and seven counts of first degree murder, MSNewsNow reports.
The suspect is being treated at a Jackson hospital for a gunshot wound.