Friday morning a jury found Jonathan Renfro guilty of first-degree murder in the death of Coeur d'Alene Police Sgt. Greg Moore, reports KTVB.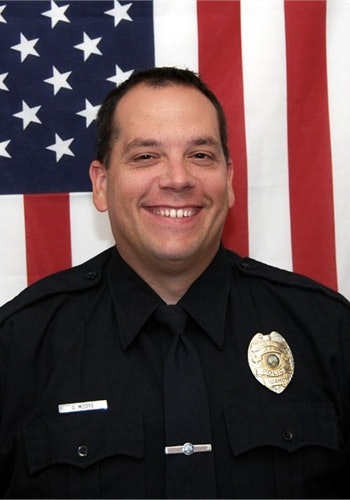 In May 2015, Moore stopped Jonathan Renfro while walking through a Coeur d'Alene neighborhood that had experienced a rash of car burglaries. Investigators said Renfro pulled out a gun, shot Moore, took the officer's gun, and then sped off in his car.
It only took the jury Thursday afternoon and Friday morning to decide Renfro's fate after hearing closing arguments from both sides.
Jurors had to decide between the following charges: first-degree murder, second-degree murder, or voluntary manslaughter.
In early September, Renfro pleaded guilty to grand theft and eluding a police officer. He did not plead guilty to the first-degree murder charge he also faces. Sentencing for the two charges he pleaded guilty to will happen now that the murder trial is over.