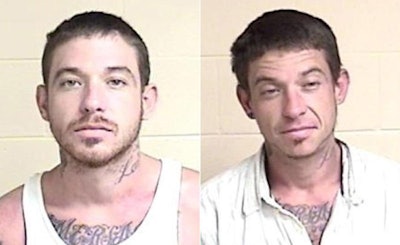 A detective from the Polk County (GA) Police Department was shot and killed Friday and a second officer was shot but saved by body armor. Three suspects are in custody.
The fallen detective has been identified as 29-year-old Kristen Hearne, NorthwestGeorgiaNews reports. She and the other officer were reportedly investigating a stolen vehicle at the time of the shooting.
Seth Brandon Spangler, the subject of a manhunt and Blue Alert, has been identified by some sources as the accused shooter.
The other two suspects, whose names were not released, were already in custody. Details about the suspects and the charges against them have not been released.
The wounded officer was treated and released at a local hospital.