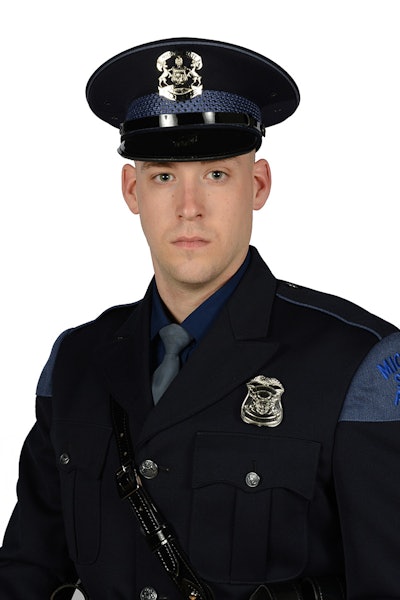 The Michigan State Police report that Trooper Timothy O'Neill has died as a result of injuries sustained in an on-duty motorcycle crash this morning.
"It is with a very heavy heart that I confirm the death of one of our own, Trooper Timothy O'Neill," stated Col. Kriste Kibbey Etue, director of the MSP. "I ask that you please keep his family and friends in your thoughts and prayers in the difficult days ahead."
O'Neill was on patrol on his department motorcycle at approximately 7:45 a.m. this morning when he was involved in a crash in Plainfield Township. No one else was injured, and the crash remains under investigation.
O'Neill, 28, enlisted with the MSP in 2014. He has served at the Rockford Post his entire career.
O'Neill is survived by his mother, father, brother, sister and fiancé. He was set to be married in October.