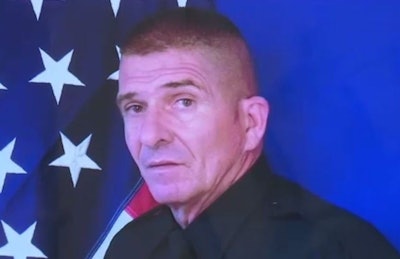 A 58-year-old El Mirage, AZ, police officer died Tuesday after experiencing a medical crisis during a foot pursuit.
Officer Paul Lazinsky was chasing the juvenile suspect at the time of the medical event.
"During a portion of that pursuit, Officer Lazinsky suffered some kind of a seizure that was witnessed by one of our employees," said El Mirage police chief Terry McDonald. "First aid was administered; fire was called. Unfortunately, he did not survive."
Lazinsky served as a police officer for 17 years. He was only 10 months away from retirement, AZ Family reports.