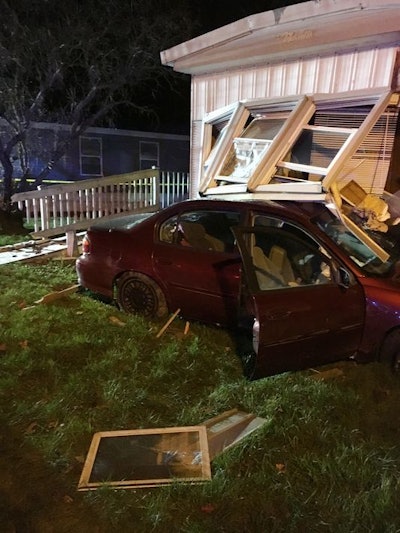 A police chase in Oakland County, MI, ended early Sunday when the fleeing driver's car smacked into the side of a mobile home, knocking an elderly resident out of her TV chair, police said.
Now the resident is in the hospital and the driver is in jail, thanks to the fast action of a Sheriff's deputy, whose own patrol car had been hit earlier by the fleeing driver, according to the Oakland County Sheriff's Office.
The pursuing deputy, despite having his own injuries, yanked the fleeing driver from the wreckage and took him into custody. Then, sensing that someone inside the trailer could be hurt, kicked down the door and found a 76-year-old woman lying on the floor in need of medical care, Oakland County Sheriff Mike McCabe said in a news release.
Read More at Detroit Free Press.