A Canadian police officer was killed during a shootout at a strip mall in Abbotsford, British Columbia, Monday, reports the Vancouver Sun.
The slain officer, identified Tuesday as Const. John Davidson, was a 24-year veteran of the Abbotsford Police Department. "The officer who gave his life today is a hero," said Abbotsford Police Chief Bob Rich. "He was protecting this community."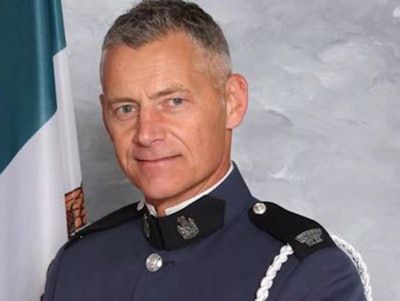 George MacDonald, fleet manager for a dealership in the Abbotsford Auto Mall across the street, said the fatal shooting was connected with a car allegedly stolen off the dealership lot Saturday. On Monday, an employee saw what appeared to be the stolen Mustang in the parking lot. Another employee blocked the car in while waiting for police to arrive, but before officers could get there, "the guy came back with a rifle and decided he wanted the car back," MacDonald said.
Less than 20 minutes after the first call to police, a male suspect had started shooting at the caller and others with a shotgun, police said.
"There was an exchange of gunfire," said Rich, and one officer was taken to hospital with "very serious injuries." He was pronounced dead at the hospital shortly after arrival.
The suspect, a man in his 60s from Alberta, fled in the vehicle and was pursued by police to Mount Lehman Road and Fraser Highway, where he was apprehended by officers. He was taken to hospital with non-life-threatening injuries.