Coeur d'Alene, ID, police, prosecutors, and family members of slain police Sgt. Greg Moore thanked the community Monday in a press conference after convicted killer Jonathan D. Renfro was sentenced to death in Coeur d'Alene's First District Court.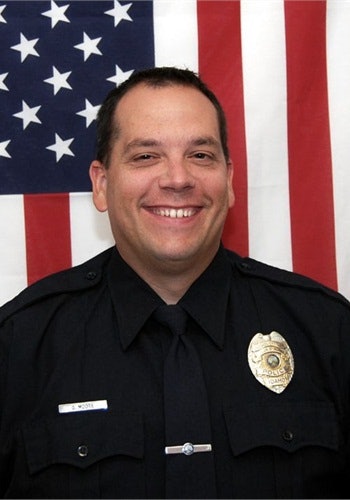 Keeping in line with the verdict of the jury that recommended a death sentence for Renfro, who was found guilty of first-degree murder for killing Moore two years ago, District Judge Lansing Haynes imposed the death penalty. Haynes also meted out an additional sentence of life in prison without parole plus 19 years behind bars for convictions of robbery, eluding, taking a police officer's firearm, concealing evidence, and grand theft, all felonies.
Monday's sentencing put an end to the questions and the judicial process at least locally, before the appeals process begins.
"It brings this chapter to a close," Coeur d'Alene Police Chief Lee White said. "The difficult part is behind us; we can begin to move forward."
Family members including Lindy Moore and ex-wife Jennifer Brumley thanked police and prosecutors for their support and their work in the case.
White said he hoped Monday's sentencing sends a message to criminals, and that he appreciated how the community rallied around the department and Moore's family in the past 2 and a half years. His officers will continue their close relationship with Moore's family.