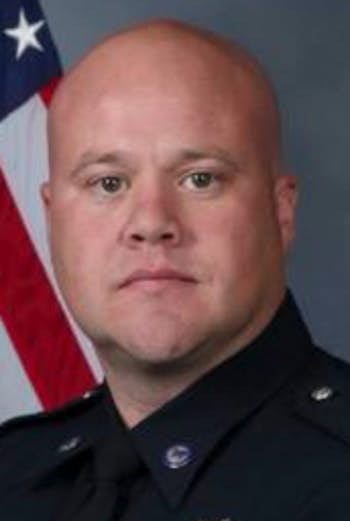 Richardson, TX, police responding to a disturbance on Feb. 7 found themselves caught in an ambush with a man armed with an AR-15 semiautomatic rifle, according to newly released documents in the fatal shooting of a veteran Richardson officer and another man at an apartment complex.
"It looked like he was hunting us," police Sgt. Brian Lee Alcorn stated in the affidavits.
Brandon McCall, 26, was eventually taken into custody on a charge of capital murder of a peace officer in connection with the death of 13-year police veteran David Sherrard. McCall's friend, 30-year-old Rene Gamez, was also killed that night.
On Thursday, authorities formally charged McCall with seven counts of aggravated assault with a deadly weapon in connection with the attack on police who entered the apartment that night. He is being held in the Collin County Detention Center in McKinney. There is no bond listed on the capital murder charge; his bond on the aggravated assault charges totals $1.75 million.
According to the affidavit, McCall made two phone calls from the Collin County Detention Center on Feb. 10. In both calls, he described what happened at the apartment and said he knew what he was doing.
"I wanted to go to war with the police," he said.
Read Complete Story at Dallas Morning News