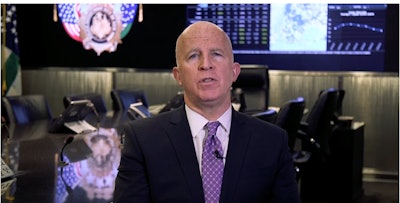 VIDEO: NYPD Commissioner Reaches Out to Struggling Officers After 3 Suicides in 2 Months
Police Commissioner James O'Neill has a message for NYPD officers who might be contemplating suicide: There's someone for you to talk to.
O'Neill on Thursday recorded a YouTube video describing the services available to officers in distress -- as the department grapples with three suicides in its ranks over the past two months.
"Your job requires that you spend your day helping others. But before you can take care of anyone else, you must first take care of yourself, so please, remember, if you need it, help is here, and help is available," O'Neill said in Thursday's video.