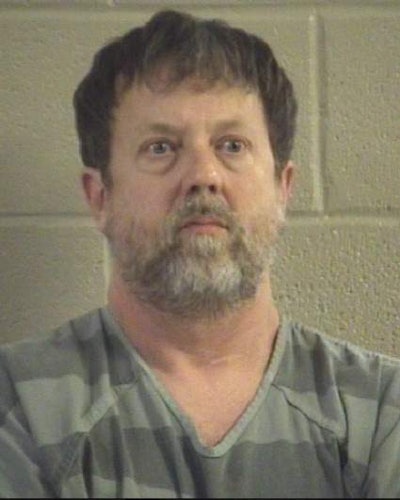 A Dalton, GA, teacher arrested for firing a gun at school Wednesday had turned himself in previously, believing that he had caused the death of a person who might not exist, police records show.
Randal Jesse Davidson, a popular teacher and sports radio personality in north Georgia, was taken into custody after barricading himself in a room at Dalton High School and firing a gun.
The bullet went out a window and didn't hit anyone, but the incident caused a full-scale lockdown until Davidson, 53, of Rising Fawn, Ga., was taken into custody.
Wednesday's incident wasn't his first unusual interaction with law enforcement in the Dalton area.
Dalton officers' first run-in with the teacher involved his coming to the police. A report filed March 21, 2016, explains that Davidson arrived in the lobby and said he wanted to confess to having someone killed. Law enforcement could not verify the existence of the supposed victim, USA Today reports.
CBS News reports that in August 2016 Dade County Sheriff's deputies were called to his home. In that incident he reportedly carried a rifle and set his car on fire. The incident didn't result in criminal charges, but Davidson was transported for a mental evaluation and the rifle and two other firearms in the home were confiscated, Dade County Sheriff Sgt. Chad Payne told CBS News.