At the Shaw (Watha T. Daniel) Neighborhood Library in Washington DC, 12-year-old author Miguel Coppedge recently introduced a group of young people to some of his friends: a dance instructor, a football coach, and a friend who helps the homeless. The common thread? They are also police officers with the Metropolitan (DC) Police Department. These officers who have been influential in Miguel's young life were on hand at the Feb. 24 program to show their support as he read from his third published book, Friendly Officers.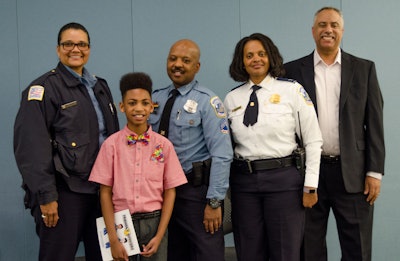 Miguel told those gathered for the program, "I wanted children, especially those with my skin color, to know that police officers are here to help you." The officers Miguel counts as his friends were featured in the book. Commander Chanel Dickerson, head of Youth and Family Services Division of the Metropolitan (DC) Police Department, was also at the recent book reading. Dickerson, who introduced Miguel, reaffirmed the importance of police and community engagement, a central theme in Miguel's book.
After the reading, Miguel and the police officers answered questions from the group about everything from police K-9 units to SWAT teams and the color of police officers' uniforms.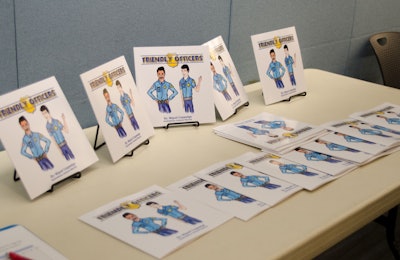 Miguel Coppedge is also the author of two other books about first responders, The Adventures of FireMan and The Adventures of FireMan and the Case of the Stinger." His books are available on Amazon and at Barnes & Noble stores.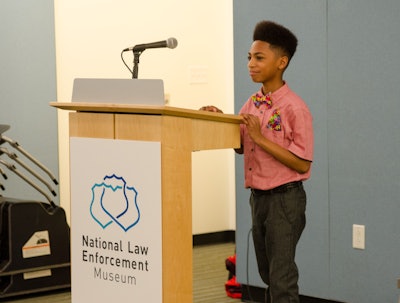 For more information about the National Law Enforcement Museum, visit www.LawEnforcementMuseum.org.