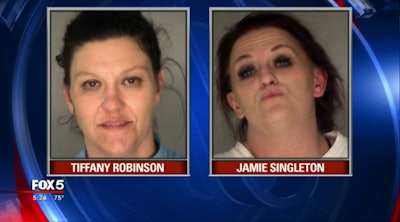 VIDEO: Loaded Handgun Found Inside Georgia Jail
Authorities are investigating after a loaded gun was found at the Bibb County Jail in Georgia.
Last Wednesday afternoon, a husband of a female inmate contacted the jail staff after his wife told him there could possibly be a gun inside the female section of the jail. Corrections deputies later found a small .22 caliber handgun, which was loaded with one bullet.
According to the Bibb County Sheriff's Office, a female inmate reportedly hid the weapon inside her "body cavity" as she was processed into the jail, reports WAGA-TV. Then, the weapon was found inside the personal belongings assigned to another inmate. Authorities are seeking warrants on both inmates.