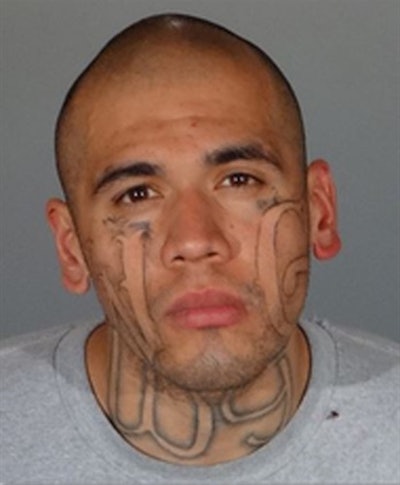 Prosecutors announced Friday they will seek the death penalty against an admitted gang member accused of killing his cousin in East Los Angeles and then opening fire on two Whittier, CA, police officers, killing one and wounding the other.
Michael Christopher Mejia, 27, is charged with the Feb. 20, 2017, killings of Officer Keith Boyer, 53, and of his own cousin, 47-year-old Roy Torres.
The murder charges include the special circumstance allegations of murder of a peace officer in the performance of his duties, murder for the purpose of avoiding arrest and multiple murders.
Mejia is being held without bail and was ordered to return to a Norwalk courtroom on April 6 for a pretrial hearing, NBC Los Angeles reports.