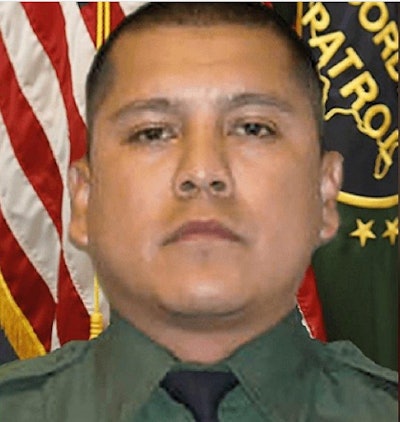 Nearly three months after a U.S. border patrol agent was killed and his partner severely injured along an interstate near Van Horn, Texas, the FBI has found no evidence that the pair was attacked.
"To date, this investigation has not conclusively determined how Agent Rogelio Martinez and his partner ended up at the bottom of the culvert, and no suspects have been linked to this incident," the FBI said in a written statement Wednesday. "To date none of the more than 650 interviews completed, locations searched, or evidence collected and analyzed have produced evidence that would support the existence of a scuffle, altercation, or attack."
The FBI's statement came a day after the El Paso County Medical Examiner's Office issued its autopsy report, stating that Martinez, 36, died from blunt injuries to the head. The office said that the cause of those injuries remained a mystery.
The National Border Patrol Council, an agents union, insists that the agents were attacked by drug traffickers, smugglers or undocumented immigrants. It also has called for increased spending for border security.
Culberson County Sheriff Oscar Carrillo, who was one of the first to arrive at the culvert, had told The Dallas Morning News that the agent's injuries were consistent with a fall. He had theorized, along with a U.S. source familiar with the investigation, that the men could have been sideswiped by a truck driving along the interstate.