Authorities are investigating how a Minnesota third-grader managed to discharge a police officer's holstered gun Monday afternoon while participating in a group activity at school, reports ABC News.
The officer was talking with students at the Harmony Learning Center in Maplewood, MN -- about 15 miles east of Minneapolis -- when the student pulled the trigger of the officer's weapon, ABC affiliate KSTP reported, citing a Maplewood (MN) Police Department news release.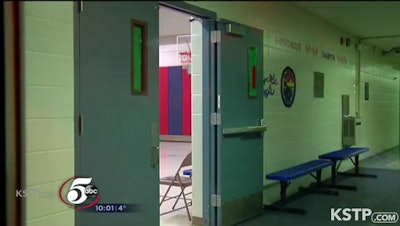 Harmony Learning Center, which teaches grades K-12, is a special-education school that focuses on providing "academic, social and emotional" support, according to its website.
The officer was sitting on a bench in the school's gym when the student "reached over and placed his finger into the officer's gun holster" without the officer noticing, the department said. The weapon discharged through the bottom of the holster, with the bullet striking the floor.
No injuries were reported.