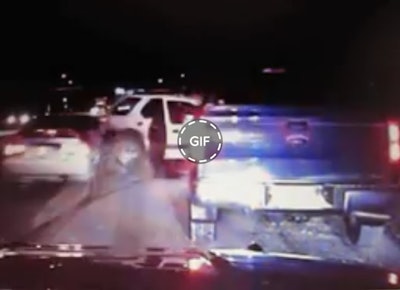 VIDEO: Dashcam Shows MN Deputy Nearly Hit by Car
A harrowing dashcam video released by the Washington County (MN) Sheriff's Office on Facebook and Twitter shows Deputy Greg Reiter being thrown to the ground after a car struck an SUV near the intersection of U.S. Highway 61 and 130th Street in Hugo on Jan. 15.
Reiter was investigating an accident involving the SUV and a pickup truck when the second crash occurred, said Sgt. Joe Stoehr. Reiter was pushed to the ground by the passenger-side door of the SUV, but was not injured.
"Deputy Reiter is incredibly lucky," said Sheriff Dan Starry. "We want to make sure to remind everyone to slow down and move over, especially with the amount of snowfall coming today," reports the Pioneer Press.