The National Association of School Resource Officers (NASRO) today applauded U.S. Attorney General Jeff Sessions' instructions to U.S. attorneys to enforce federal laws related to marijuana activities.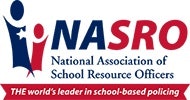 NASRO executive director Mo Canady said that his organization believes that the attorney general's decision will make it more difficult for youth to obtain and use marijuana.
"Our members have seen first-hand the effects of marijuana use on youth," Canady said. "We are in favor of law enforcement that creates barriers to non-medical possession and use of this drug by minors."
Since the passage of the Controlled Substances Act in 1970, Congress has generally prohibited the cultivation, distribution, and possession of marijuana. Last week, Sessions issued a memo on federal marijuana enforcement that directs U.S. Attorneys to follow well-established principles when pursuing prosecutions. Sessions' memo essentially rescinds guidance provided in 2013 by then-Deputy Attorney General James Cole, which (in part) advised federal prosecutors that in certain circumstances, enforcement of state law by state and local law enforcement and regulatory bodies should "remain the primary means of addressing marijuana-related activity."
For more information about NASRO, visit www.nasro.org.