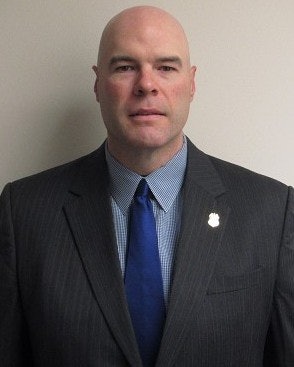 A 41-year-old ATF agent died on Thursday after apparently suffering a heart attack during training in Coppell, TX, the agency said.
Special Agent Paul "Scott" Ragsdale of Rockwall was learning arrest techniques when he suffered an apparent cardiac arrest, the Bureau of Alcohol, Tobacco, Firearms and Explosives said.
He was rushed by ambulance to Baylor Scott & White Medical Center in Grapevine where he was pronounced dead, NBC DFW reports.