North Carolina State Trooper Samuel Bullard died after crashing during a high-speed chase while pursuing a suspect Monday night. Bullard was 24 years old, reports WFMY.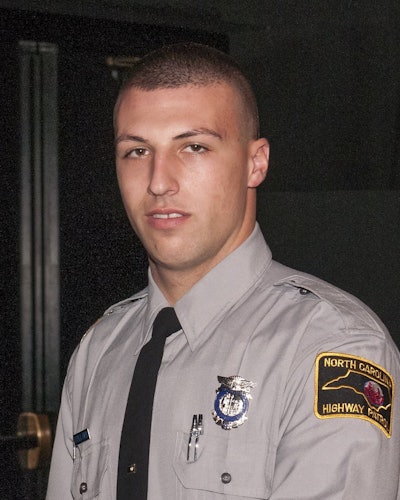 Elkin police said the wreck happened near the NC Highway 67 exit on I-77 south. Trooper P.E. Ellis and Bullard were pursuing a suspect that failed to stop at a driver's license checkpoint as a chase began in Surry County.
Police say at one point, one trooper noticed Bullard was no longer following him and turned around to see Bullard's car engulfed in flames. The trooper couldn't rescue Bullard, a three-year Highway Patrol veteran.