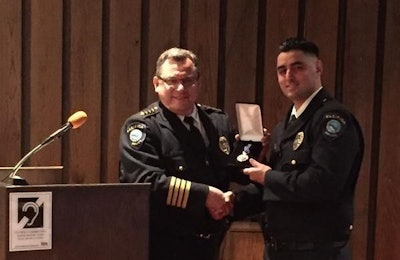 A Pacifica, CA, police officer who responded to the shooting at YouTube headquarters in April has been honored for his heroic actions that saved a gunshot victim's life.
At Tuesday night's Pacifica City Council meeting, Officer Joseph Gomez was presented with the Departmental Life Saving Medal for his actions during the attack on April 3.
Three people were shot and injured in the attack at YouTube's headquarters.
Officer Gomez responded to the shooting and discovered one of the victims suffering from a gunshot wound to the chest and back, the police department said.
Gomez gave first aid to the victim and dressed the wounds until medics arrived to take the victim to a hospital for treatment, police said. His quick actions at the scene were credited with saving the victim's life.
The three victims, a man and two women, all survived the attack, CBS San Francisco reports.