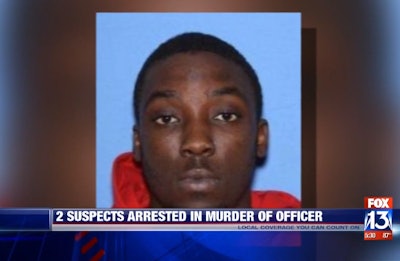 VIDEO: Second Man Wanted in Shooting Death of Arkansas Officer Arrested
The second person wanted in the murder of a Forrest City, AR, police officer has been arrested in Memphis.
George Henderson was arrested at the corner of Alabama and Poplar Avenue by Memphis police and the Shelby County Sheriff's Department.
Captain Joe Baker told FOX13 they'd been looking for Henderson for over 24 hours.
According to West Memphis Police, Henderson was developed as a person of interest in connection to the shooting death of Forrest city police officer Oliver Johnson on April 28 at the Meadows Apartments in West Memphis. Officer Johnson was struck when a bullet from an altercation outside in a parking lot entered his residence.