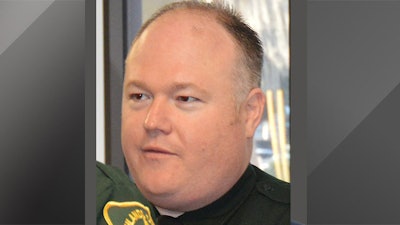 A Highlands County sheriff's deputy who was shot and critically wounded Sunday while responding to a dispute over a cat has died, officials with the Sheriff's Office said.
Sheriff's officials said Deputy William Gentry was called to a neighbor dispute involving a cat that allegedly had been shot in Lake Placid, FL, reports WKMG.
Gentry spoke to Joseph Edward Ables, 69, who was suspected of shooting the cat, and he shot Gentry, officials said.
Gentry, 40, was airlifted to Lee Memorial Hospital in critical condition, but later died of his injuries.
"It is with tremendous sadness that we report that Deputy William J. Gentry Jr. passed away at 1:10 p.m. today, May 7, at Lee Memorial Hospital as a result of his injuries," the Highlands County Sheriff's Office said in a tweet. "Please keep his family and our HCSO family in your prayers."
Highland County Sheriff Paul Blackman said Gentry was with the Sheriff's Office for more than nine years and served as one of the department's field-training deputies. Gentry's brother also works at the Sheriff's Office as a detective, Blackman said.
Ables, a convicted felon with a history of violence towards law enforcement, was arrested at the scene and taken to the Highlands County Jail, officials said.