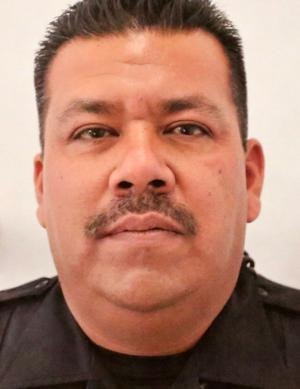 A Nogales, AZ, police officer was shot and killed by a carjacking suspect Friday afternoon. The suspect was arrested a short time later, according to the police.
The police department said Officer Jesus Cordova responded at 2:41 p.m. to a carjacking report in the 2900 block of North Grand Avenue. The officer located a vehicle driving away from the scene and initiated a traffic stop.
The driver got out of his vehicle and fatally shot Cordova at Grand and West Mesa Verde Drive, said Officer Oscar Mesta, a department spokesman.
The man then carjacked another vehicle from the scene and left. Moments later, the man carjacked a third vehicle in the area of North Frank Reed Road, police report.
The suspect, identified as David Ernesto Murillo, 28, was located in the area of West Mariposa Road and Frank Reed Road. He fled from law enforcement officers again and then got out of the vehicle and ran away. He was located in a trailer park, where he was eventually taken into custody, Tucson.com reports.