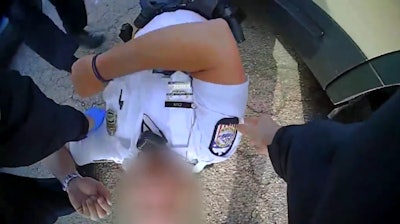 VIDEO: Ohio Officer Administered Narcan During Drug Arrest
A Columbus, OH, police officer came in contact with an unknown narcotic during a drug arrest and started to display effects, so a fellow officer administered the opioid reversal drug Narcan, reports WBNS-TV.
Lab tests later showed the substance was methamphetamine, but police said it was the right move.
The officer who came in contact with the drug is doing well and was expected to return to work on Monday.