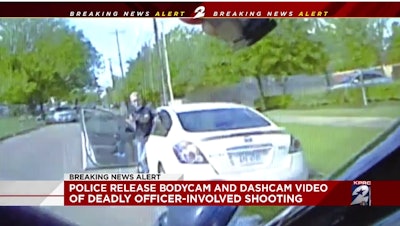 VIDEO: Man Pointed Gun at Texas Officer before Fatal OIS, Officials Say
A Pasadena, TX, police officer fatally shot a man who pointed gun at him during a traffic stop Thursday, say officials.
Police said the man, identified as 44-year-old Marco Antonio Saavedra, was being pulled over for reportedly failing to stop at a stop sign and drove a few blocks before pulling over. He then got out of his vehicle near the intersection of Spooner Street and Southmore Avenue, against the orders of the officer, police said.
Saavedra then pointed a gun at the officer, police said, which was seen from multiple angles on dashcam and bodycam videos that were released by authorities, reports click2houston.
In the videos, Saavedra is seen pulling over and almost immediately getting out of his vehicle. He ignores commands from the officer and then pulls what appears to be a gun and squats in a crouching position while pointing the gun at the officer.
The officer opened fire and fatally shot Saavedra.