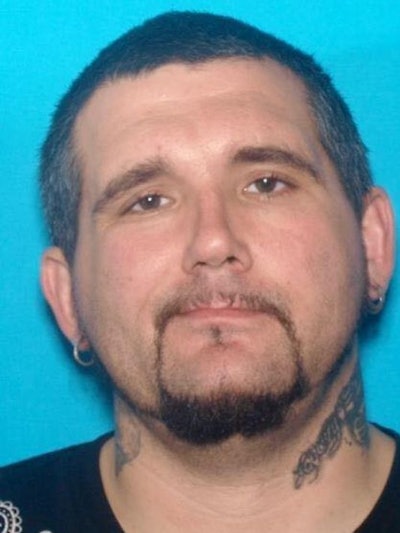 A suspect wanted in connection with the fatal shooting of a Hopkinsville, KY, police officer was shot and killed overnight in an encounter with law enforcement in Clarksville, TN, according to the Kentucky State Police.
"James K. Decoursey is no longer a threat to the public," a statement from KSP said. Decoursey, 35, was shot and died from his injuries.
KSP identified the dead officer as Phillip Meacham, 38, who has worked for the Hopkinsville Police Department since May 2017. Meacham was off duty Thursday night when he was pulled over by a man reportedly impersonating a police officer. The suspect shot and killed Officer Meacham, officials say.
Josh DeVine, spokesman for the Tennessee Bureau of Investigation, said that about midnight Thursday two Montgomery County Sheriff's deputies and a U.S. Marshal encountered Decoursey after receiving a tip from a hotel regarding a man matching Decoursey's description, the Leaf-Chronicle reports.
The TBI said Decoursey appears to have ignored repeated commands and the situation escalated, resulting in the law enforcement officers firing upon Decoursey, killing him. No law enforcement officers were injured in that incident.
No motive for the killing of Officer Meacham has been divulged.
Hopkinsville Police Chief Clayton Sumner said he was unsure whether Meacham and Decoursey knew each other personally, but "considering they're both from here, it's very likely."
Decoursey was known to the police department from prior arrests, Sumner said.