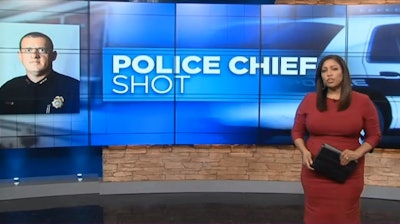 VIDEO: Arkansas Police Chief Wounded in Shooting that left the Subject Dead
The Chief of Police for the Trumann (AR) Police Department was injured in a shooting while on duty Friday, according to WMC-TV.
Chief Chad Henson had responded to a call for help at the home of a man named Johnny Kelley.
Kelley reportedly began shooting at Chief Henson when he arrived at the scene. Henson returned fire, killing Kelley, according to Arkansas State Police.
Chief Henson was transported to a local hospital to undergo unspecified treatment and was later released.