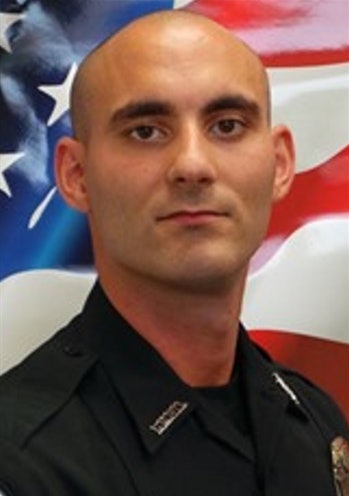 Officer Adam Jobbers-Miller died from a gunshot fired from his own weapon while he was on the ground, according to the Fort Myers Police Department arrest report for shooting suspect Wisner Desmaret.
Desmaret allegedly stole a cellphone and ran from police, according to official documents released Monday, reports the Fort Myers News-Press. He apparently looked like he was going to comply before lunging at Officer Jobbers-Miller, knocking the 29-year-old officer to the ground. The officer landed face-up.
Desmaret reportedly hovered over the officer, reached for the officer's gun, and pulled it from his duty belt and fired.
Desmaret yelled out multiple expletives after allegedly shooting Jobbers-Miller, the report states, and then began to taunt officers.
Officer Jobbers-Miller died Saturday.