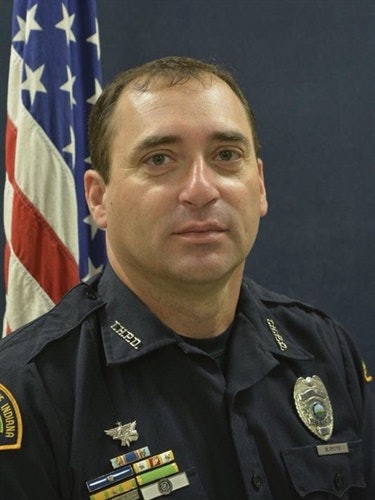 The family of Terre Haute (IN) Police Officer Rob Pitts — who was killed on May 4 in an exchange of gunfire with a homicide suspect — recently received a personal letter of support from President Donald Trump and First Lady Melania Trump.
"We pray that you all are strengthened by the memory of Rob's indelible spirit and find comfort in knowing that Dakota, Brooke and Austin will carry on his legacy. He will forever be remembered for his commitment to protecting and serving the people of Indiana," the letter said.
The Terre Haute Police Department had the letter framed for the family, according to the Tribune-Star.